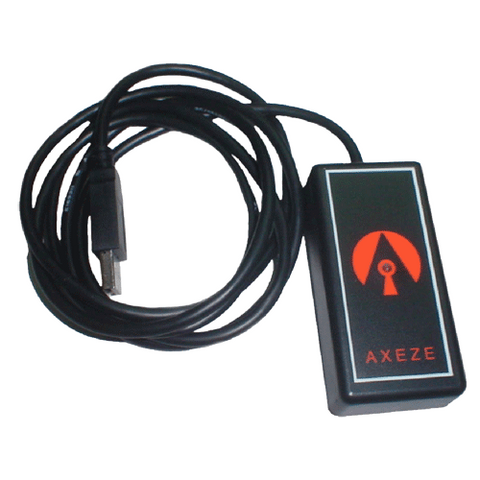 ---

NEED ASSISTANCE
Call 1300 003 767, Live Chat, mail admin@easypos.net.au

FAST SHIPPING
Fast Processing & Shipping

ONE APP FOR ALL YOUR POS NEEDS
EasyPOS Australia Download on the App Store & Google Play
AXEZE RFID Clerk POS Proximity Reader USB Interface R2 134.2 KHz
SKU: AX-KEP-U

AXEZE

 

RFID 

Clerk POS Proximity Reader USB Interface R2 

134.2 KHz 
Axeze has developed a powerful Proximity Reader that is used in conjunction with a tag. Tags are available in a variety of formats like wristband tags, cards, watches and keyring tags. Employees wear the tag and are recognised when they come within the read range of the Proximity Reader.
Use Axeze PCWedge software to enter the preamble/postamble and the number of codes required to suit your needs for Windows based programs.
The USB connection plugs directly into the terminal
Operating Voltage: 12-18V DC unregulated
Current Draw: 55mA (avg)
Frequency: 134.2kHz
Code Combinations: 2 to the power of 64 (18,446,744,073,709,551,616)
Tag Read Range: Up to 160mm (dependant on tag used and system used)
Dimensions: 80mm(h) x 40mm(w) x 20mm(d)
Options Connectors: DB9, PS2, USB
Operating voltage: +5V DC regulated
See brochure for details on all Axeze's features & benefits.
KEP-USB-M2R
12 Month Warranty
---

NEED ASSISTANCE
Call 1300 003 767, Live Chat, mail admin@easypos.net.au

FAST SHIPPING
Fast Processing & Shipping

ONE APP FOR ALL YOUR POS NEEDS
EasyPOS Australia Download on the App Store & Google Play
---
We Also Recommend