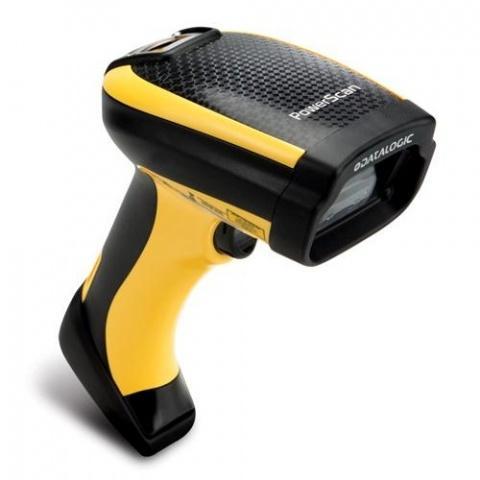 ---

NEED ASSISTANCE
Call 1300 003 767, Live Chat, mail admin@easypos.net.au

FAST SHIPPING
Fast Processing & Shipping

ONE APP FOR ALL YOUR POS NEEDS
EasyPOS Australia Download on the App Store & Google Play
DATALOGIC POWERSCAN D9530 5V
SKU: SCDAPD9530
DATALOGIC POWERSCAN D9530 5V
Datalogic PowerScan D9530 Standard 5VDC
The PowerScan PD9500 family of readers is a new ruggedized area imager addressed to manufacturing lines and warehouse management applications. The outstanding snappiness combined with omnidirectional reading distance up to 1 m / 3.3 ft makes the PD9500 imager the ideal tool not only for applications based on 2D codes but also as a replacement of standard laser scanners in 1D code applications. The white LED illumination, the intuitive aiming and the scanner ergonomics increase the user comfort and reduce fatigue during long shifts. The rugged mechanics and the environmental sealing against dust and water guarantee reliable performance, thereby reducing the Total Cost of Ownership (TCO).
Snappy omnidirectional reading from contact to over 1.0 m / 3.3 ft.
Datalogic's new instinctive 'frame' aiming system.
New 'soft white light' illumination
Ergonomic shape provides hours of tireless data collection for the user.
Supports 1D, Stacked and 2D Codes, Postal Codes and Image Capture
Water and Particulate Sealing Rating: IP65
Datalogic's 3GL (3 Green Lights) technology and loud beeper for good read feedback.
---

NEED ASSISTANCE
Call 1300 003 767, Live Chat, mail admin@easypos.net.au

FAST SHIPPING
Fast Processing & Shipping

ONE APP FOR ALL YOUR POS NEEDS
EasyPOS Australia Download on the App Store & Google Play