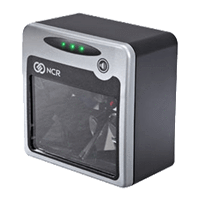 ---

NEED ASSISTANCE
Call 1300 003 767, Live Chat, mail admin@easypos.net.au

FAST SHIPPING
Fast Processing & Shipping

ONE APP FOR ALL YOUR POS NEEDS
EasyPOS Australia Download on the App Store & Google Play
NCR RealPOS Single-Window Scanner With RS232 & PS
SKU: NCR7884-R

NCR RealPOS Single-Window Scanner With RS232 & PS
The NCR RealPOS SingleWindow Scanner provides the flexibility
and efficiency needed in any environment.
NCR RealPOS Single-Window Scanner has the highest performance in its
category. With its compact size, the NCR single-window scanner is ideal
for mid- to high-volume transaction environments, such as specialty,
drug, convenience and grocery stores.
Improves checkout productivity

NCR RealPOS Single-Window Scanner features an aggressive, 30-line
omni-directional scan pattern that is designed to improve productivity
for both new and experienced cashiers.

Offers an intuitive cashier interface
To make it even easier to use, the cashier interface offers a
customizable scan adviser with five bright LEDs, which communicate
scanner status and successful scans.

Provides a robust scanning solution

With an industry-standard footprint and available vertical and horizontal
mounting options, this single-window scanner also offers a
terminal power option and auxiliary RS232 and USB ports for additional
connectivity.

Ensures scan accuracy by recognizing and correcting label defects

With problem labels, the high-performance scan pattern, combined
with NCR's patented Scanner Data Management Tools software,
quickly recognizes and corrects label defects.
General Features
High Performance Single Window Presentation Scanner
5 LED Scan adviser conveys scanner status
Scan doctor speech diagnostics
Capable of reading a wide range of Barcode Symbologies including GS1 Databar
Easily convertible from Horizontal to Vertical Mounting (mounting bracket options available)
Comes with AUX RS-232 & USB port for Handheld Scanner and other Device eg. Scale
Optional Pacesetter Remote Management Tools
Optional EAS capabilities
Adapter kits available for 7880, 7882 & 7883 Check stand cut outs
Vertical (WxLxD): 15.2cm x 15.2cm x 8.6cm
Realscan 7884 Single window scanner, standard top, RS232 cable, Power Supply
1 x NCR7884
1 x NCR-AD7892
1 x CAB-NCR78RS
---

NEED ASSISTANCE
Call 1300 003 767, Live Chat, mail admin@easypos.net.au

FAST SHIPPING
Fast Processing & Shipping

ONE APP FOR ALL YOUR POS NEEDS
EasyPOS Australia Download on the App Store & Google Play