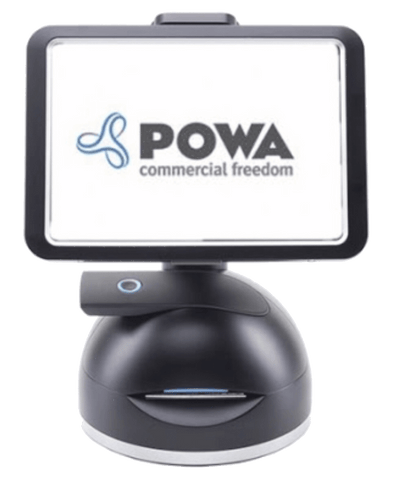 ---

NEED ASSISTANCE
Call 1300 003 767, Live Chat, mail admin@easypos.net.au

FAST SHIPPING
Fast Processing & Shipping

ONE APP FOR ALL YOUR POS NEEDS
EasyPOS Australia Download on the App Store & Google Play
POWAPOS T25 3PP UNIVERSAL MNT W/BASE AND PTR BLK
SKU: MSPOPUT25000XX01
POWAPOS - Integrated Tablet Mounting Solution
12 Month Warranty

PowaPOS T25 is the first truly all-in-one point of sale system designed as a turnkey solution for merchants to take advantage of emerging tablet-based POS applications. Unlike other tablet systems, the T25 incorporates all common retail peripherals into a single, elegant and ergonomic form, requiring less counter space and reducing cost. An advanced Software Developers Kit enables iOS, Android or Windows 8 developers to easily integrate their applications.
*TABLET NOT INCLUDED
Universal Tablet Operating Systems Support
iOS • Android • Windows 8.1
Integrated Printer
Industry Standard, 80mm Width, 3" diameter roll (~70M Length), 100mm/sec, easy drop in loading, metallic tear bar
Integrated 2D QR/Barcode (optional)
Integrated 2D imager. Hands free scanning in bi-directional cradle or can be picked up for wireless/portable operation (Bluetooth 2.0)
Integrated Cash Drawer connector
Industry standard (EPSON compatible) 24V cash drawer Interface
Single Cable Installation
A single cable plugs into the electrical outlet for ease of installation right out of the box.
Secure Device Locking
Compatible with Kensington locks.
Peripheral Expansion Ports
1 USB 2.0/1A supply
1 USB 2.0/500ma supply
3rd Party Device Support
Also capable of supporting other 3rd party devices such as scanners, scales, printers, etc
Note: POWAPOS requires application developers to integrate the device to their application. An SDK has been published to assist with this process.
Software APIs
Documentation
Sample Code & Applications
---

NEED ASSISTANCE
Call 1300 003 767, Live Chat, mail admin@easypos.net.au

FAST SHIPPING
Fast Processing & Shipping

ONE APP FOR ALL YOUR POS NEEDS
EasyPOS Australia Download on the App Store & Google Play